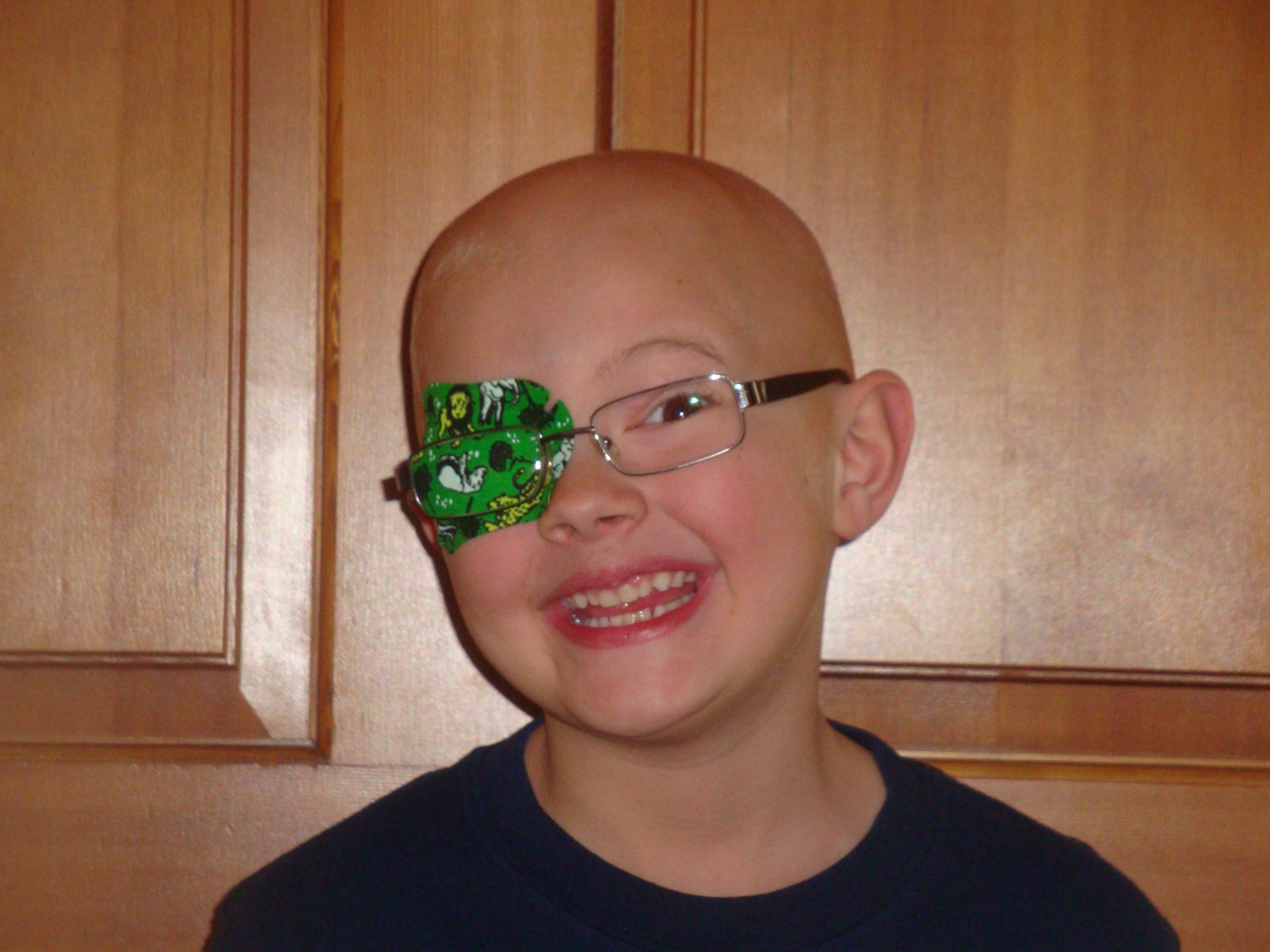 Jack lives in Germantown with his brother Bennett (Ben), sister Izzie and his parents Jenny and Eric. He was just three years old when Prevent Blindness Wisconsin volunteer vision screeners provided Jack with a free vision screening at his preschool, Children's Community Center. He was later diagnosed with amblyopia, a vision disorder that can leading to permanent vision loss in the affected eye, along with developmental delay, if the problem is not caught early and corrected.
Before his vision screening, Jack's parents had never noticed anything out of the ordinary with Jack's vision, and Jack had never complained about his sight. Nevertheless, after his parents were notified that he had failed his Prevent Blindness Wisconsin vision screening, they contacted their pediatrician, who ultimately referred Jack to Children's Hospital. Jack was diagnosed with strabismus and amblyopia. Almost legally blind in his left eye, Jack began a regular schedule of patching his strong eye to strengthen the eye affected by amblyopia. "When we learned the extent of his vision problem, we felt both guilt and anger," says Jack's mom, Jenny. "I'm a nurse, and I didn't notice anything out of the ordinary… Luckily Jack's amblyopia was caught relatively early and there was hope. Nobody wants to learn that something is wrong with their child."
Three years later, Jack still wears glasses and he continues to patch his right eye daily for three to four hours to strengthen the left eye. Thankfully, with glasses, Jack now has 20/20 vision in his left eye and he follows up with his ophthalmologist every three months to track his progress. Many children who are caught early through vision screening and receive follow up care can have their amblyopia corrected and their vision saved.
Today, Jenny is an active Prevent Blindness Wisconsin certified children's vision screener because she knows firsthand the importance of quality early vision screening and follow up care! Both parents are thankful that Jack's vision problem was caught by Prevent Blindness Wisconsin: "we feel extremely grateful for Prevent Blindness Wisconsin. We had never heard of Prevent Blindness, but now we feel compelled to let others know. We feel that it's part of our new mission to spread the word." As for Jack, he is a very active and athletic little boy who plays soccer, basketball and baseball. He likes riding his bike, swimming, playing with his friends and hanging out with his older sister, Izzie and younger brother, Ben. Jack is in first grade and excels in reading. Thanks to his Prevent Blindness Wisconsin vision screening, Jack is well on his way to having healthy vision that will support his success in school.