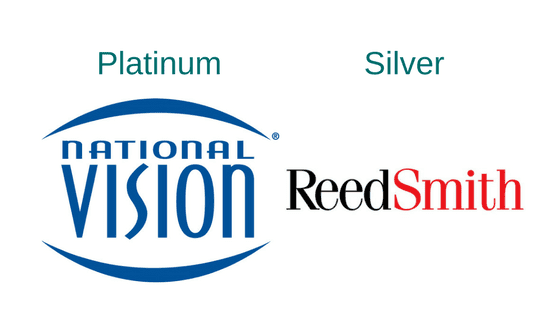 The 7th Annual Tea to See fundraiser benefiting Prevent Blindness Georgia welcomed more than 120 attendees to celebrate the work we are doing together to prevent blindness and preserve sight across Georgia. Sponsored by National Vision, Inc. and Reed Smith LLP, the event was held at the prestigious Piedmont Driving Club in Midtown Atlanta.
One of only three major fund-raising events Prevent Blindness Georgia hosts each year, Tea to See included full tea service, savory sweets, mimosas, a drawing, silent auction and gift bags. There were two fabulous speakers: Dr. Darria Long Gillespie, SVP of Clinical Strategy at Sharecare and author of the upcoming book Mom Hacks, who has appeared on CNN, Fox News, Dr. Oz Show and The Doctors, who shared simple steps and everyday – effortless – health hacks, and Dr. Arshia Shahriari, who talked about the impact the Prevent Blindness Georgia Star Pupils program had on her youngest daughter, Lily.
"We had a fantastic afternoon seeing old friends and making new ones while celebrating the great work we all do together to help children and adults in need with our sight-saving and sight-giving programs," said Jill Shapiro Thornton, PBGA President and CEO. "With the generosity and support of so many attendees, we raised over $39,000 for our children and adult programs!"
The generosity and commitment of our community to help others through our Star Pupils and Vision Outreach programs bring moments of wonder, delight, and laughter to so many families. Families just like Caleb's:
Four-year-old Caleb never acted like he had trouble seeing. In fact, he passed the vision test at his annual doctor's appointment. So, his mom was surprised when he failed the Prevent Blindness Georgia vision screening at his school this September. She thought that perhaps he was just uncooperative during the screening. But, when she took him to the eye doctor for a complete eye exam, Caleb was found to have amblyopia, astigmatism, and hyperopia, and needed glasses to correct his vision.
Now, Caleb has adjusted to wearing his new glasses and makes sure to take good care of them. Once, while celebrating his new glasses with ice cream, he took them off so that they wouldn't get "dirty" when he was eating.
Caleb is now "vision ready" to learn and succeed in school. Not only will your generosity help children to see and learn, but it will also help adults in need start new jobs, read again, or perform daily tasks that many people take for granted, such as driving to work or reading prescription labels.
For more information on the event and to find out more about our sponsors, go to https://mailchi.mp/cee5d1af5f36/thank-you-so-much-for-your-support-at-the-7th-annual-tea-to-see-178719?e=[UNIQID]