FOR IMMEDIATE RELEASE
MEDIA CONTACTS:
Prevent Blindness:
Whitney Anderson
(800) 301-2020 ext.105
Attorney General's Office
Dan Tierney
(614) 466-3840
Ohio Optical Dispensers Board
Nancy Manns
(614) 466-9707
Attorney General DeWine Joins Prevent Blindness, Ohio Optical Dispensers Board to Warn Against Dangerous
Cosmetic Contact Lenses
Columbus, OH (Oct. 24, 2016) – Ohio Attorney General Mike DeWine, The Ohio Affiliate of Prevent Blindness, and the Ohio Optical Dispensers Board have joined forces to warn consumers about the dangers of wearing decorative contact lenses without a valid prescription this Halloween season.
They remind the public that it is illegal for anyone to dispense or sell contact lenses without a current, valid prescription. Even if the lenses are cosmetic or non-correcting, they still are classified as medical devices and must be purchased with a prescription.
"People may not realize how risky it is to wear contacts without a prescription," Attorney General DeWine said. "Even if you wear them just once for Halloween, over-the-counter contacts can cause serious damage. That's why all contacts, including decorative ones, should only be purchased with a prescription from a licensed eye care professional. We encourage parents to talk to their kids about this. Jeopardizing your eyesight for a Halloween costume is just not worth it."
The Ohio Optical Dispensers Board warns that cosmetic contacts may be sold illegally online — including on Craigslist or, most recently, via Facebook — or in costume stores, tattoo parlors, beauty supply stores, truck stops, wig shops, gas stations, convenience stores, or thrift stores.
Nancy Manns, Executive Director of the Ohio Optical Dispensers Board, says, "Four Cease and Desist Orders have been sent out against entities found to be illegally dispensing colored, Plano (no power) cosmetic contact lenses so far this year. This number is down because of the efforts of Prevent Blindness and other organizations that have been instrumental in educating the public about the dangers of buying over-the-counter contact lenses, but the Board knows this is just the tip of the iceberg. We know there are many, many more illegal sales of contact lenses without the benefit of professional evaluation and education about the care and wearing of contact lenses. Improperly fitted contact lenses can cause painful eye damage leading to blindness. Contact lenses are not 'one size fits all.' Anyone who knows where illegal dispensing or selling of contact lenses is occurring should notify the Optical Dispensers Board immediately. The Board will accept anonymous reports."
According to the Centers for Disease Control and Prevention, approximately 41 million Americans wear contact lenses, but improper use of contacts can cause infections and other serious problems. Data from a recent Morbidity and Mortality Weekly Report shows that of contact lens-related corneal infections reported to the U.S. Food and Drug Administration (FDA), close to 20 percent of patients had "a central corneal scar, a decrease in visual acuity, or required a corneal transplant following the event." In addition, more than 25 percent of the infections were accompanied by "modifiable factors, including sleeping in contact lenses or poor contact lens hygiene."
Ill-fitting lenses can cause eye pain, bacterial infections, and corneal ulcers. One study found that wearing decorative lenses increased the risk for developing keratitis, a potentially blinding infection that causes an ulcer in the eye. This increased risk was over 16 times more likely than those seen in vision correcting ("regular") lenses.
"It may be tempting to create a unique look for Halloween or other social events by changing the look of your eyes. But beware that using cosmetic contact lenses accessed without a prescription from an eye doctor or borrowed from someone else is asking for trouble. Infections, scarring and even blindness can result," said Sherry Williams, President and CEO of The Ohio Affiliate of Prevent Blindness.
"I've seen many young patients who were not aware of the dangers of these products and are now living with permanent vision loss," said Thomas L. Steinemann, MD, Professor of Ophthalmology at Case Western Reserve University/MetroHealth Medical Center and a Prevent Blindness volunteer. "Even if the lenses are cosmetic or non-correcting, they are still classified as medical devices and should only be prescribed by an eye care professional."
Prevent Blindness offers the following safety tips regarding cosmetic contact lenses:
Always visit a licensed eye care professional to be fitted for cosmetic contact lenses.
Never buy contact lenses without a prescription.
Always clean and disinfect contact lenses according to instructions.
Always use water-soluble cosmetics or those labeled safe for use with contact lenses. Do not apply skin creams or moisturizers too close to the eyes.
Never wear opaque lenses if you have any problems with night vision.
Never share or trade your contact lenses with anyone.
Seek medical attention right away and remove your contact lenses if your eyes are red or have ongoing pain or discharge. Be watchful about your children's or teens' appearance. If they are wearing cosmetic contacts, question them about where they obtained them.
The non-profit group has a dedicated webpage with free information at: http://www.preventblindness.org/wearing-contact-lenses.
Attorney General DeWine encourages Ohioans to report illegal sales of contact lenses to the Ohio Optical Dispensers Board at 614-466-9709. As a U.S. senator, DeWine sponsored the legislation that requires consumers to obtain a prescription from a licensed professional to purchase contact lenses, including corrective and non-corrective lenses.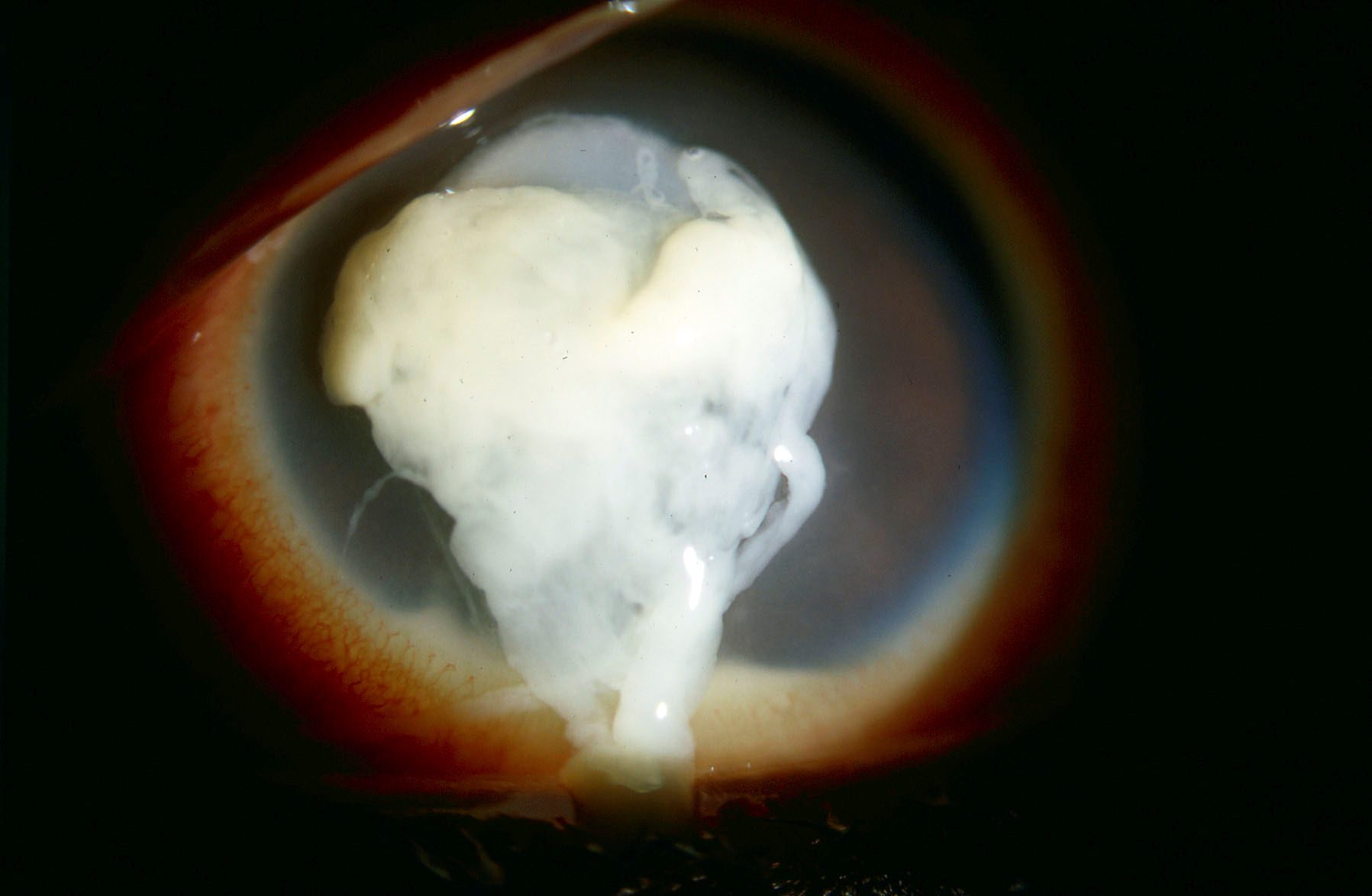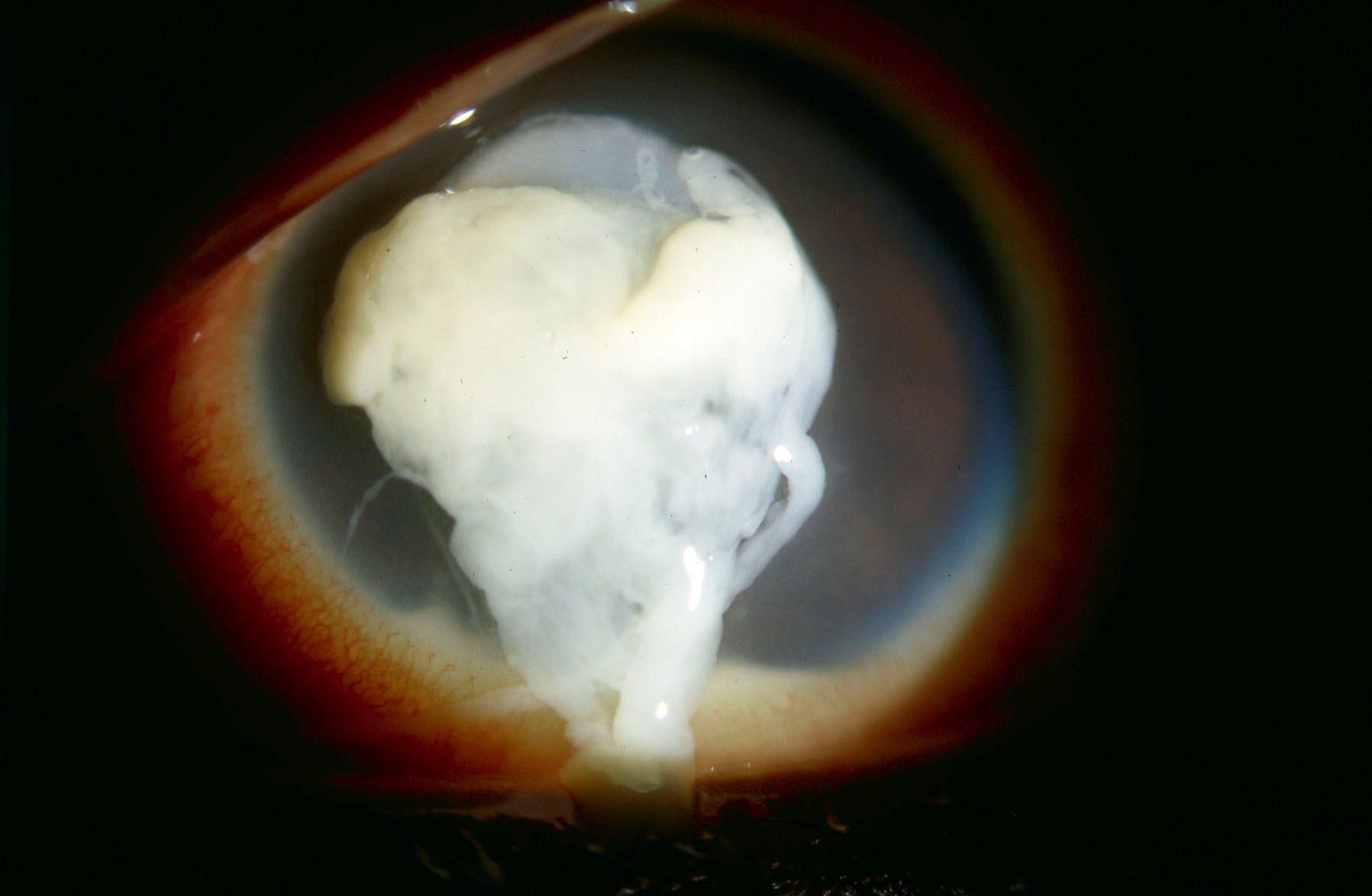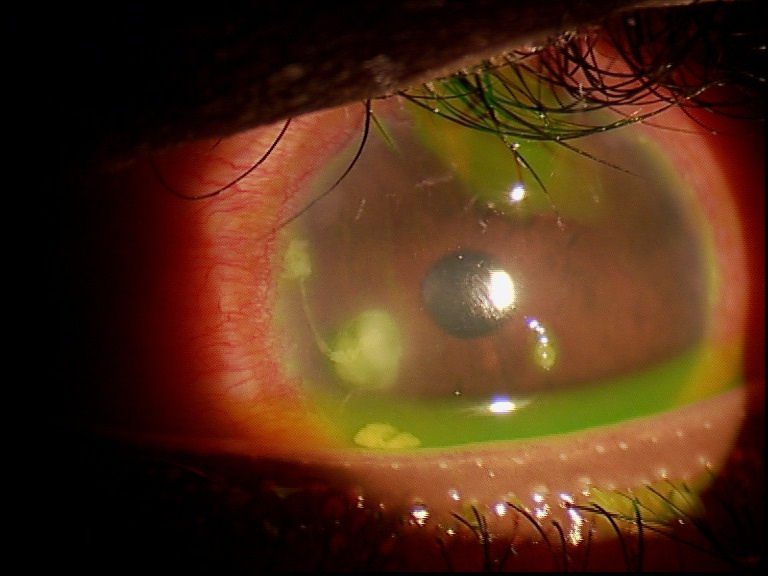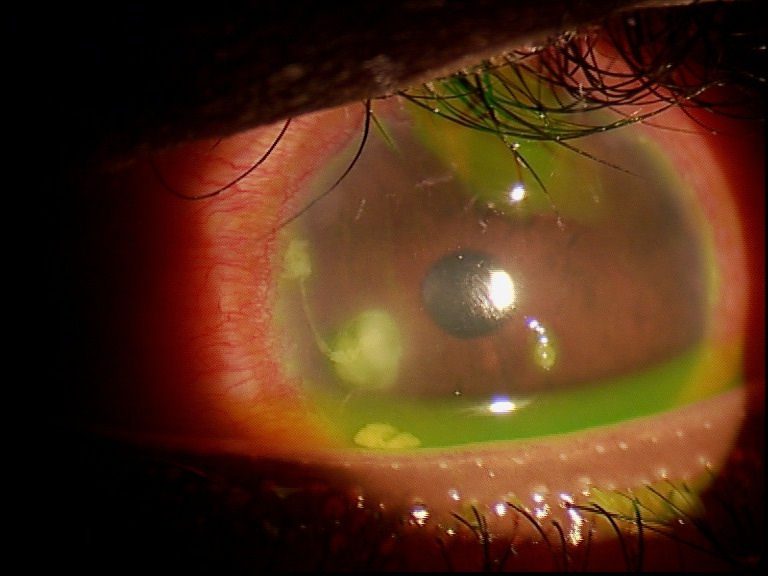 Serious eye injuries caused by illegally sold cosmetic contact lenses.
Photo credit: Dr. Thomas L. Steinemann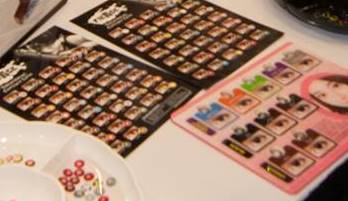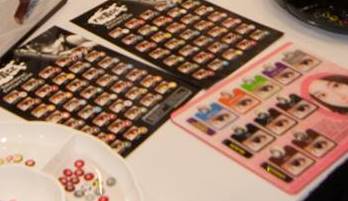 Example of black market contact lens sales display.
Photo credit: FDA