Prevent Blindness Wisconsin is pleased to announce our 2019-2020 Annual Meeting of the Board award recipients in the support of healthy vision for Wisconsin residents of all ages. These six recipients have gone above and beyond to ensure Prevent Blindness Wisconsin's mission and vision is fulfilled and that the work of our organization shines throughout the state. With the support from our volunteers, partners, and friends, we were able to reach over 325,000 Wisconsinites in the 2019- 2020 fiscal year. We would like to thank each of you for your continued service and consistent dedication to Prevent Blindness Wisconsin, our team, and the clients we serve.
Gae Lach Sight Saver Award
Celeste Arnold and Marty Suttmiller – The Gae Lach Sight Saver Award is awarded annually in honor of the example Gae Lach set for all Prevent Blindness Wisconsin volunteers through her dedication to children's vision health and selfless volunteer service.
Celeste Arnold and Marty Sutmiller are members of the Ozaukee Volunteer Group in Ozaukee County and have been Certified Children's Vision Screeners with Prevent Blindness Wisconsin since the nineties. These dedicated women began coordinating the Ozaukee group in 2004. Celeste and Marty have long understood the importance of healthy vision since their time at the University of Wisconsin-Madison, where, as members of Delta Gamma Fraternity, they embraced the organization's philanthropy of aid to the blind and sight preservation. Celeste recalls, "My experience made it a natural choice to become involved with the Prevent Blindness Wisconsin Ozaukee volunteer vision screeners when my youngest child headed to kindergarten. While I have volunteered for many organizations in several capacities over the past 35 years, my most rewarding and longest-term activity has been to help promote healthy vision for countless preschoolers in Ozaukee County."
Because of the dedication of these two incredible women, healthy vision is a priority for hundreds of children in Ozaukee County childcare centers, preschools and, most recently, 4K students throughout the Mequon Public School District. Marty and Celeste's selfless service can be seen through their diligence of carefully planning out each year of vision screening for all involved, forming relationships with preschool directors, and ensuring members of their group follow up on children who do not pass a screening.
According to Marty, "Volunteering for Prevent Blindness Wisconsin has been a rewarding and wonderful endeavor and one which I have such appreciation for. You forget the funny little things children say. Just being around the children and being back in the centers and schools that we used to visit when we had our own children there brings a good feeling. To be able to see clearly in school is so important, especially at such a young age."
Both Celeste and Marty reside in Mequon. Celeste and her husband Glen have three children and six grandchildren. Her hobbies include playing golf and bridge. Marty and her husband Jim have two children. Marty is the proud owner of the Lemon Tree, a store in Mequon, which she has been a part of for twelve years.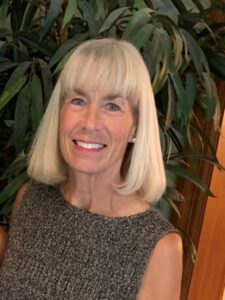 Celeste Arnold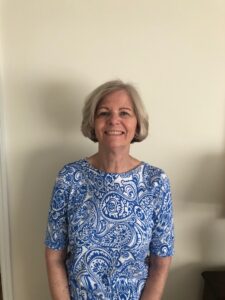 Marty Suttmiller
Adult Healthy Vision Award
Milwaukee Consortium for Hmong Health, Inc. – The Adult Healthy Vision Award recognizes an Adult Program Partner who makes vision health for at-risk adults a priority.
As Prevent Blindness Wisconsin's Adult Vision Health Program continues to evolve and grow, it has been duly noted that dedicated and passionate partners are imperative to helping us carry out our mission and vision. Prevent Blindness Wisconsin is honored to present the Adult Healthy Vision Award to the Milwaukee Consortium for Hmong Health, Inc. (MCHH). Recipients of this award are Executive Director, Mayhoua Moua and Community Health Worker, Maria Chay.
Thanks to generous funding from the National Association of Chronic Disease Directors, the blossoming partnership between Prevent Blindness Wisconsin and Milwaukee Consortium for Hmong Health began in January, 2019. This partnership was a pilot program for PBW and MCHH to reach at-risk adults for vision concerns, uncover barriers to vision care, form processes and implement strategies for follow-up for referred adults, and to form sustainable processes to move adults to further vision care. In just six short months, MCHH vision screened over 250 adults and had a follow-up rate of 45%, moving over 100 referred adults to needed vision care! MCHH's partnership was the foundation for PBW's uncovering of the steps needed for making an eye doctor appointment through Medicaid.
With the knowledge learned from this partnership, PBW has been able to help countless adults on Medicaid navigate the vision health care system statewide. With a full-time staff of two and a network of volunteers and partners, MCHH has paved the path for what it means to be an adult vision health advocate and dedicated partner of PBW. There is no doubt MCHH puts clients first and provides needed support every single day.
"This partnership and programming truly benefit our clients served. We were able to offer free screenings and opportunity to glasses and eye exams for people with no insurance, especially those who have never had an eye exam before. It was eye opening for me that adults we screened have never been screened and have never had this opportunity before, especially new refugees. Some clients we did [vision] screen could not see much and thought that was it and that they would never be able to see clearly again. If we can continue to provide services to anyone who has the need, it's a MUST. We must provide this for society. Especially….the population we serve. They have never known vision can be corrected. Not just for the Southeast Asian population, but for anyone out there. I live in a neighborhood where my neighbors of all ethnicities can benefit from this." Mayhoua Moua, MCHH Executive Director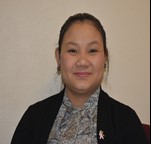 Maria Chay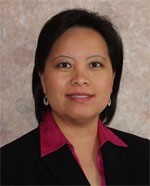 Mayhoua Moua
Children's Healthy Vision Award
Green Bay Area Public Schools Head Start Program – The Children's Healthy Vision Award recognizes a Children's Program partner who makes children's vision health a reality.
"Healthy vision is important for the Head Start children our program serves because vision plays a critical role in every child's physical, social and cognitive development. A child needs many abilities to succeed in school and good vision is paramount. Being able to identify and treat vision problems in our Head Start children before these children enter kindergarten has the potential to make a big difference in many of our students' academic success stories. Vision screening all students in our program early in the school year helps identify those children who may have visual impairments which may limit their classroom engagement and success. After identifying children who may need additional vision services, our program staff then work diligently throughout the year to ensure these children receive the additional follow up and treatment they need." Heidi Flick, GAPS Head Start nurse
The Green Bay Area Public Schools Head Start program provides vision screenings, referrals, and follow-up care for over 300 children annually. Prevent Blindness Wisconsin has been partnering with the GBAPS Head Start program for over 10 years, providing vision screenings for over 4,500 children ages 3-5 in Brown County. It is with great pleasure that Prevent Blindness Wisconsin honors the Green Bay Area Public Schools Head Start Program!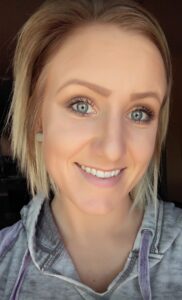 Heidi Flick
The Capture Award
Wesley Wahlberg – The Capture Award recognizes a behind-the- scenes who works to elevate and heighten Prevent Blindness Wisconsin's mission and vision and captures and aids in the moments that bring overall success and positive imagery to light.
Wesley Wahlberg came to Prevent Blindness Wisconsin in 2017 to serve as the new accountant, quickly demonstrated his commitment to helping drive our mission forward through his work behind the scenes. By implementing modern online and cloud-based accounting solutions, Wesley helped Prevent Blindness Wisconsin streamline and simplify day-to-day processes. This advancement saves both resources and time which could instead be directed towards the mission.
In addition to his accounting talents, Wesley has also dedicated himself to capturing and promoting the good work of our mission through his gift as a photographer. Wesley has photographed many of our events, including vision screenings, which has helped us share the true impact of our sight-saving services. As a photographer, Wesley's favorite sense is sight, and he understands the importance of clear vision. We are honored to present the Capture Award to Wesley, a dedicated partner who shares in our passion for healthy vision, works hard behind the scenes to ensure our sight-saving work is possible, and enables us to share our mission with the world through his beautiful photography.
"Being at the various Prevent Blindness Wisconsin events, it is hard not to want to help more after hearing all of the success stories and the impact that Prevent Blindness Wisconsin has had on so many lives. I was fortunate to grow up in a location that I was vision screened from a young age on, but knowing that this is not the case with so many of our neighbors, I really commend the work that Prevent Blindness Wisconsin does and am glad I'm able to give back, even if it's in a small way." – Wesley Wahlberg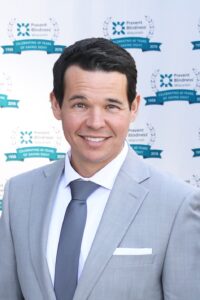 Wesley Wahlberg